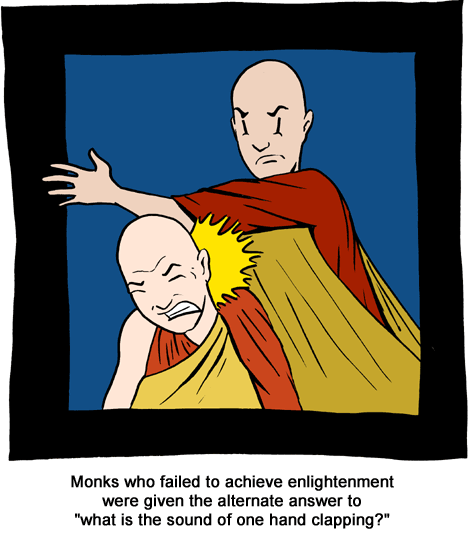 There is a zen saying "
Can you hear the sound of one hand clapping
" and this
seems
a fitting introduction to the landmark 100
th
post of the Buddha's Face blog. I've spent nearly a year working on this and our companion sites and during this time I have been educated,
inspired
and motivated to keep up the
work
and continue the journey.
For as the Buddha
said
a journey of a thousand miles begins with a single step and there are only two rules in life one is to start something
and
the second having
started
it then
continue
to the very end. Such is the journey of the Buddha's Face.
Thanks for stopping by.
Love and compassion
Ian
"To receive everything, one must open one's hands and give"
Taisen Deshimaru